Editor Profiles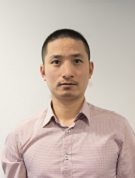 Guangde has been the Editor of BMC Emergency Medicine since 2016 and is based in the Shanghai office. Before joining BMC, Guangde received his BSc in theoretical physics from Nanjing University, China and his PhD in quantum chemistry from the Royal Institute of Technology, Sweden. After graduation, he returned to China as an assistant researcher investigating the growth of composite membranes for water processing, before moving on to study the growth of solid tumors using computer simulation. His interest then turned to medical science and he worked as medical editor for a number of years before joining BMC as an editor of the BMC series.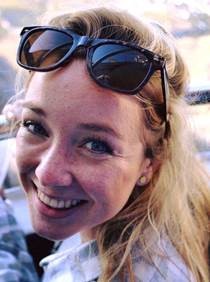 Millie obtained a BSc in Biology from the University of Sussex in 2014. Before joining the BMC Series, Millie worked in the Quality team at Lonza Biologics, a pharmaceutical company, ensuring integrity of all manufactured products. She made the leap from the laboratory into scientific publishing in 2016, moving into the Manuscript Assistant team at Scientific Reports, and finally to working at BioMed Central. Millie is an Assistant Editor, and has been the Assistant Editor for BMC Emergency Medicine since April 2018. She is delighted to be working for the BMC Series and promoting open access.
Trauma emergency medicine
Fiona Lecky is Clinical Professor of Emergency Medicine at the Centre for Urgent and Emergency Care Research, School of Health and Related Research, University of Sheffield, holds an Honorary Chair at the University of Manchester and is an Honorary Consultant Emergency Physician at Salford Royal Hospitals NHS Foundation Trust. She is also Research Director of the Trauma Audit and Research Network - the largest European Trauma Registry (www.tarn.ac.uk), chaired the 2014 NICE Head Injury Guideline Development Group and is an investigator for "Collaborative European Neurotrauma Effectiveness Research in Traumatic Brain Injury (CENTER-TBI)" a multicentre 21 European Country Study to improve understanding of "the most complex disease in the most complex organ".

Resuscitation and cardiac emergency medicine
Fabio S. Taccone is Professor at the Department of Intensive Care of Erasme Hospital and Professor of Emergency Medicine at the Université Libre de Bruxelles (ULB) in Brussels (Belgium). He has a large area of interest in critical care medicine, with a particular research in antibiotic pharmacokinetics, brain injury, microcirculation during severe infections, therapeutic hypothermia as a neuro-protective strategy and ECMO.
Prof. Taccone is Chair of the Neuro-Intensive Care section of the European Society of Intensive Care Medicine (ESICM) since 2016 and member of the Advisory Board of the International Symposium of Intensive Care and Emergency Medicine (ISICEM) since 2011 as well of two different Working Groups at EuroELSO. He is co-investigator for the SHOCKOMICS study, endorsed by the European Community (FP7 Project – 2013) and the PI for the TRAIN Study (TRansfusion strategies in Acute brain INjured patients – endorsed by the ESICM Clinical Trials Group) and PRINCESS Study (intra-arrest hypothermia after cardiac arrest).
Follow
2018 Journal Metrics
Citation Impact
1.48 - 2-year Impact Factor
2.1 - CiteScore
1.083 - SNIP (Source-Normalized Impact per Paper)
0.647 - SJR (SCImago Journal Rank)

Usage
298,058 Downloads
627 Altmetric Mentions